Discover our cakes

« Écureuil »

Hazelnut biscuit, milk chocolate mousse and crispy praline.

« Tarte aux Fraises »

« Fleur du Paradis »

Breton shortbread biscuit, composed of red fruit and moss Panna Cotta.

« Tarte Valéro »

Vanilla shortbread, red fruit compote, Panna-Cota mousse, raspberries

« Royal Chocolat »

Successful background, crispy praline, black chocolate mousse.

« Charlotte Fraise-Passion »

Almond biscuit, strawberry jelly, passion chiboust cream, spoon biscuit

« Cœur Macaron Vanille-Framboise »

Raspberry macaroon, light cream with vanilla and raspberry decoration.

« Mona Lisa »

Almond cookie, nougat butter cream, chocolate ganache flavored with honey and broken nougat.

« Vacherin Glacé Vanille-Framboise »

Meringue, vanilla ice cream, raspberry sorbet and whipped cream.

« Délice Framboise »

Sponge custard, Vanilla chiboust cream, fresh raspberries on the inside and fresh fruit decoration on top.

« St Eve »

Biscuit with meringue almonds, praline butter cream.
Discover our chocolates

L'Ambroisie offers a range of 4 families of chocolate: praline, ganache, almond paste and fruit jelly. In our sweet boxes, discover our emblematic creations and surprise yourself by experiencing different tastes. In each sweet box you will find an assortment of our chocolates for a tasting experience always full of emotion.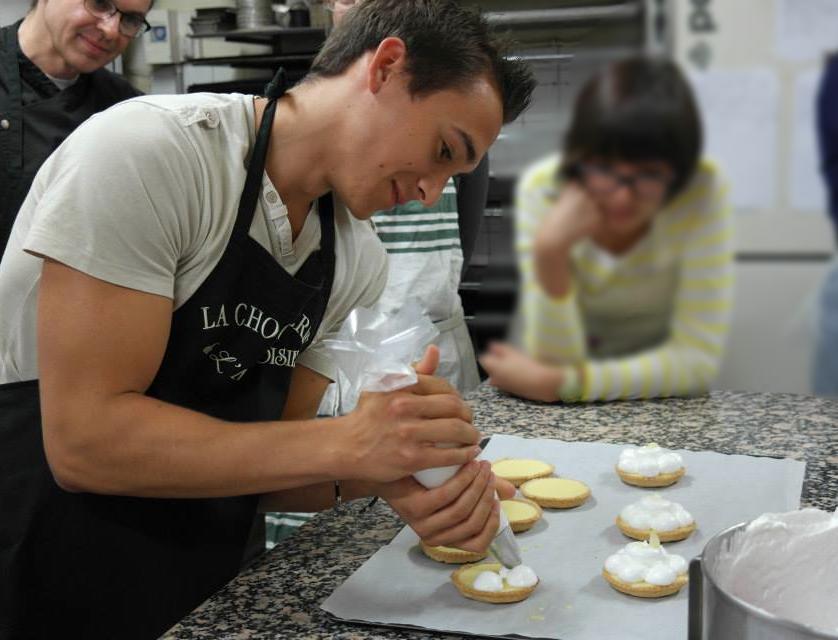 Pastry cooking lessons
---

---
The patisserie "L'Ambroisie" opens its doors to all food lovers by offering fun lessons opened to everybody. For a few hours, under guidance of our pastry Chef Alain Le Bourdoulous, you will learn all his secrets. To know all the details (timetable, prices...) about pastry-making, macaron-making or chocolate-making lessons offered. Follow us on Facebook or visit the website from the tourism office of "Chalon sur Saône." To take part in pastry-making lessons, subscribe quickly by calling the tourism office at 03 85 48 37 97.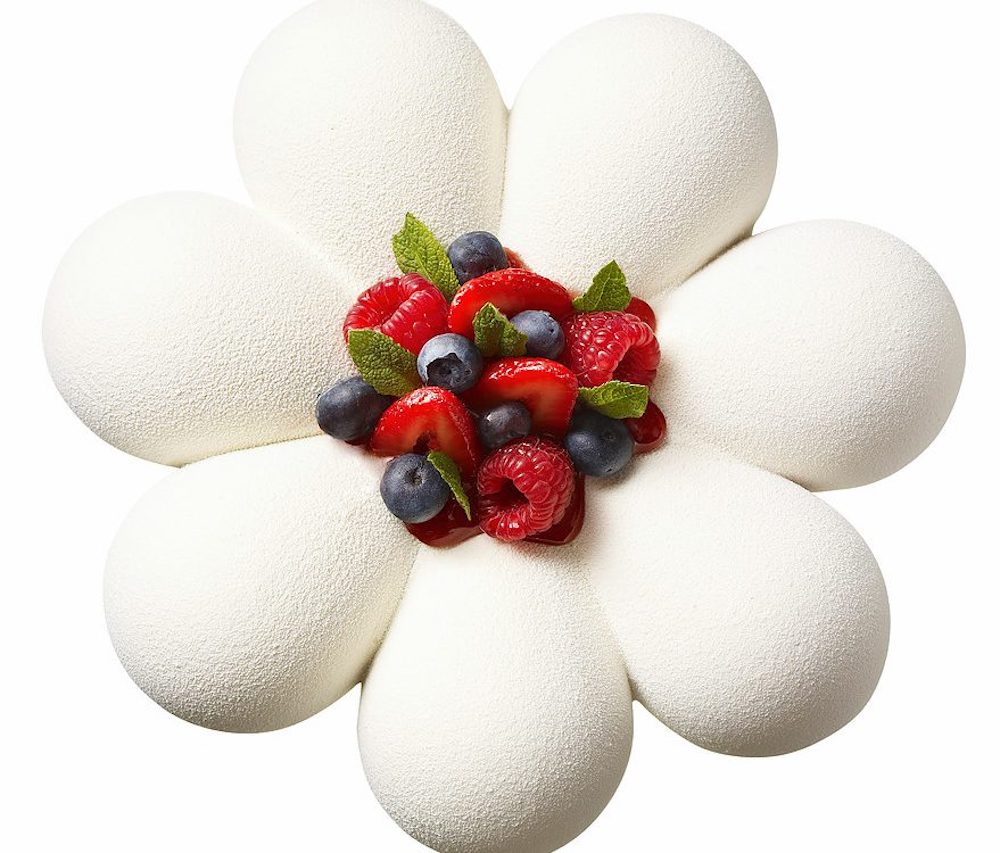 The tearoom

The Chocolate Factory "L'Ambroisie"
---
Inside the sophisticated decor of the Chocolate Factory - Tearoom, take the time to enjoy a coffee, a tea or a hot chocolate served with some sweets designed by Alain Le Bourdoulous.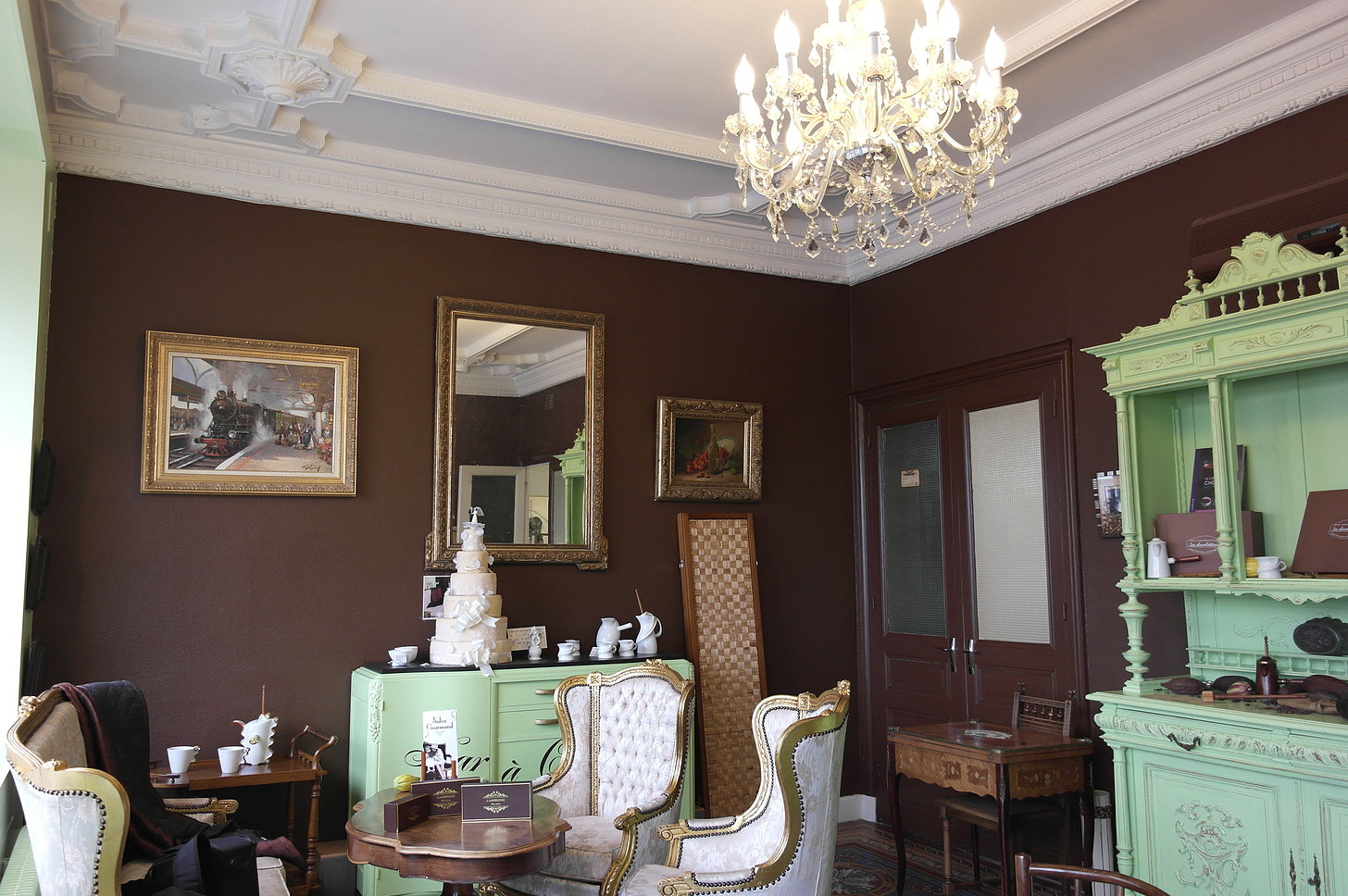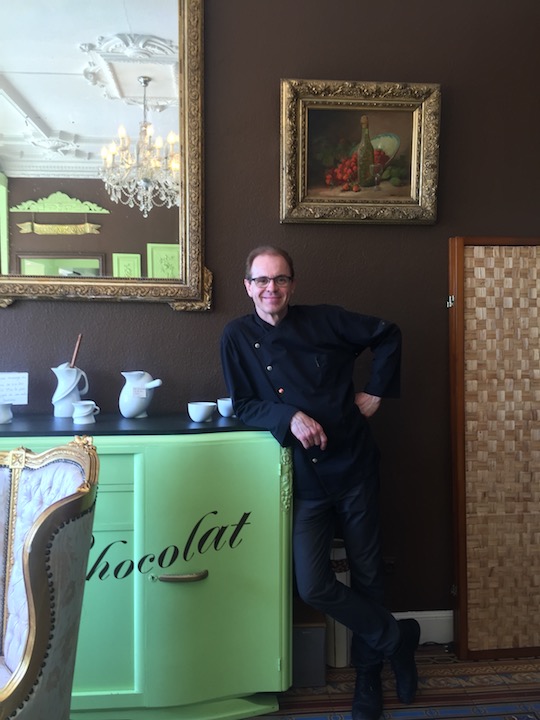 The Chef
---
Just after finishing school he went through the basics at the hotel "le Saint George" located at Chalon sur Saône (a Michelin Star) in 1989. He continued its quest to find the perfect taste at the "la Cloche" hotel as a pastry chef accompanied by the chef Jean-Pierre Billoux (2 Michelin Stars). He pursued as second chef at the domain of Michelinstarred "Divone les bains" restaurant. In 1992 it is in Beaune that he resumed as pastry chef in the patisserie « les sœurs Bazeron ». In 1993, he was named a pastry chef at the hotel "le Saint Georges". His strictness and creativity allowed him become finalist of the french championship of desserts in 1995. After 5 years spent in the hotel "le Saint George", Alain Le Bourdoulous felt the desire to create something new. In November 1997 he opened his patisserie "l'Ambroisie" in Chalon sur Saône with the success that we know now. Quickly, Alain Le Bourdoulous needed more space and opened the Chocolate Factory in 2007. Since 2008, he has decided to share his passion by giving pastry-making and chocolate-making lessons in its laboratory.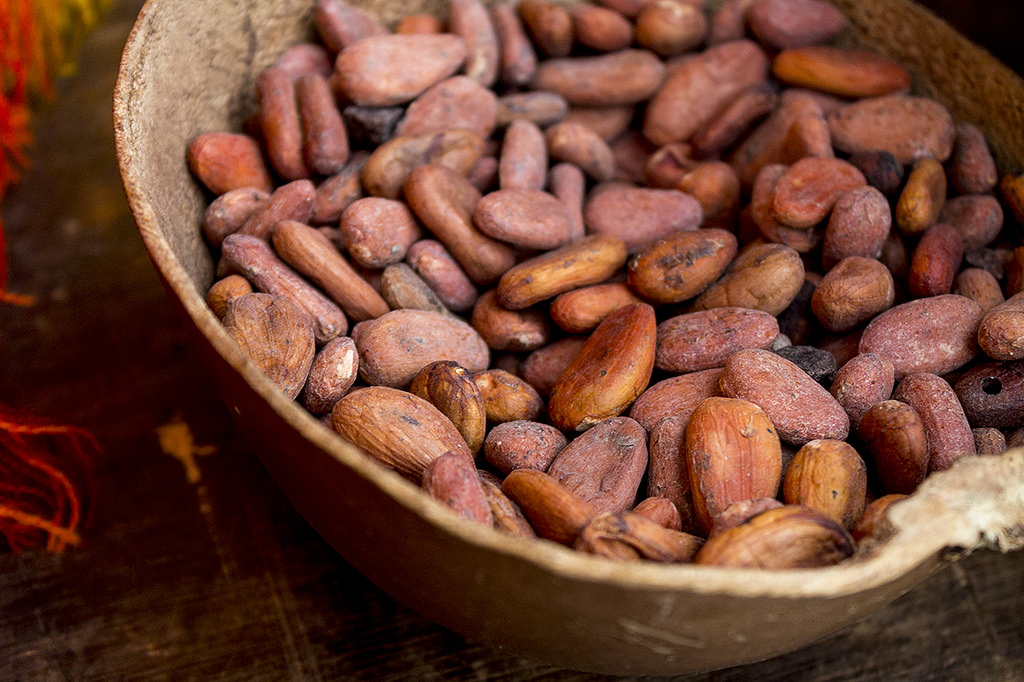 Opening hours
Monday : 07:30 - 12:30/15:00 - 19:00 Tuesday : 07:30 - 12:30 Thursday - Saturday : 07:30 - 12:30/15:00 - 19:00 Sunday : 07:30 - 12:30
L'Ambroisie
L'Ambroisie
6 avenue Jean Jaurès
71100 Chalon sur Saône, France